Scale up your business to its maximum potential with cloud innovation
A cloud-based infrastructure allows you and your employees to share, edit, and publish documents in a unified system, improve communication, e-mail, increase marketing abilities, and enhance your day-to-day business processes. Getting information to and from the cloud has never been easier or more affordable. Because these services are hosted by the experts at Lowcountry Technologies, you'll never have to worry about management, maintenance, or equipment that keeps them running smoothly.
A cloud-based infrastructure elevates your business, can be easily customized for your specific business needs, and is cost-effective. Furthermore, using a cloud-based infrastructure means that even if disaster strikes, you can still access critical files from anywhere.
IT CONSULTING
We combine experience, expertise and dedication to ensure the delivery of quality IT consulting services. We utilize strategic methods in providing effective solutions to IT problems.
MANAGED CLOUD
We help our clients in monitoring the smooth running of their cloud services in order to enhance their overall business performance.
CLOUD COMPUTING
Cloud computing services are changing how businesses and public institutions use information technology. Today cloud services are available to meet any IT need.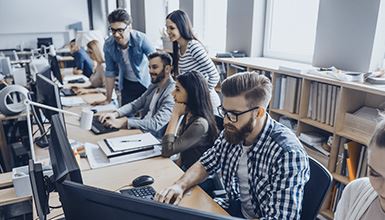 With Lowcountry Technologies, it's never a challenge to understand your monthly IT costs. Budgeting for growth is simple! We provide the highest quality IT service in the industry because our goal is to keep your network running at top efficiency. Not only does our affordable pricing help you understand how to budget, it also gives you a transparent view of exactly what you're paying for.
Contact us for a quote today! We're available and ready to help you make the best decision for your business.
GET A QUOTE
Let's Get in Touch
LET'S TALK ABOUT YOUR BUSINESS IT SERVICES NEEDS