Lowcountry Technologies will help your business with your IT outsourcing needs.
Computers and Technology are essential in today's digitally driven world. Individuals and companies alike need fast, reliable services. This is where Lowcountry Technologies stands apart from other companies. We not only offer a full range of IT solutions for both your home and business needs, but our highly trained staff can do so in the comfort and convenience of your residential or business location. We offer professional, quality service at reasonable rates.
Whether your problem is small or large, you can trust our highly trained staff with an impeccable track record of successfully executing project to fix your issues promptly and professionally.
IT CONSULTING
We deliver optimized IT services that make your business more reliable in the most cost-effective way. We provide IT consulting services that boost your business performance.
MANAGED CLOUD
We collaborate with you to ensure impactful IT solutions and cloud management that improves your workflows and helps you reach your business goals.
CLOUD COMPUTING
We help you make that much needed transition from outdated IT systems to a cloud based infrastructure that allows for the seamless implementation of innovative technologies.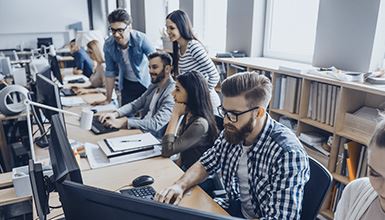 With Lowcountry Technologies, it's never a challenge to understand your monthly IT costs. Budgeting for growth is simple! We provide the highest quality IT service in the industry because our goal is to keep your network running at top efficiency. Not only does our affordable pricing help you understand how to budget, it also gives you a transparent view of exactly what you're paying for.
Contact us for a quote today! We're available and ready to help you make the best decision for your business.
GET A QUOTE
Let's Get in Touch
LET'S TALK ABOUT YOUR BUSINESS IT SERVICES NEEDS