Lowcountry Technologies Managed Services help drive strategic benefits and facilitate your digital transformation..
With a team of certified professionals, we guarantee minimum downtime. Our seamless system monitoring and management ensures your systems are up and running, but when an issue does occur, our monitoring systems provide alerts to troubleshoot and reduce downtime. Additionally, our system management keeps your systems up-to-date and running the latest security patches for the various software solutions tailored to your business.
IT CONSULTING
We deliver quality IT consulting services that revamp your IT environment and add immediate value to your organization. We eliminate your IT headaches by identifying problems in workflow and improving automation to meet your business needs.
MANAGED CLOUD
Leverage the cloud to drive revenue and growth through seamless automation, desktop virtualization, backup and disaster recovery in public, private or hybrid cloud environments.
CLOUD COMPUTING
Cloud computing services are changing how businesses and public institutions use information technology. Today cloud services are available to meet any IT need.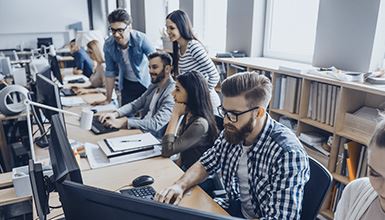 With Lowcountry Technologies, it's never a challenge to understand your monthly IT spend. Budgeting for growth is simple! We provide the highest quality IT service in the industry because our goal is to keep your network running at top efficiency. Not only does our affordable pricing help you understand how to budget, it also gives you a transparent view of exactly what you're paying for.
Contact us for a quote today! We're available and ready to help you make the best decision for your business.
GET A QUOTE
Let's Get in Touch
LET'S TALK ABOUT YOUR BUSINESS IT SERVICES NEEDS